Our certified extra virgin olive oil is an Italian Tuscan blend of Maurino, Leccino, and Frontoio olives.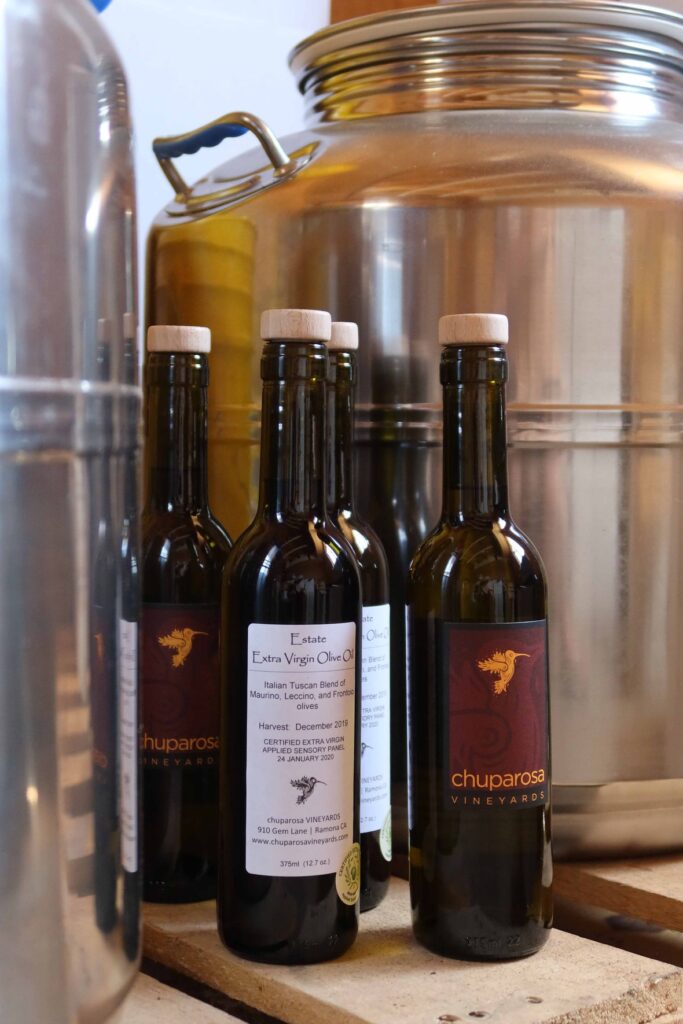 Available for sale in 375 ml bottles. This is from our December 2019 harvest. Olives are an alternating year crop, and the next vintage for olive oil will be in 2021.
Many of our curbside and mail order customers have been including one or two bottles of olive oil to fill out a case order. We have been getting great feedback from aficionados both within California and throughout the country regarding the oil quality, and we concur – its really good with just fresh bread or for adding a deeper flavor profile to seared vegetables, egg dishes, etc.