18 March 2020
Tasting room operations for Chuparosa Vineyards and all California wineries are suspended until the California emergency health restrictions are lifted. However, online wine orders may be picked up from the tasting room patio, or shipped directly to you via UPS by using the following links.
For curb-side pick-up at Chuparosa Vineyards' tasting room patio any day between 8AM and 6PM:  Square Online Store
For USP wine deliveries:  VinoShipper
Please don't hesitate to call or email for help or requests:
760-788-0059 | info@chuparosavineyards.com
910 Gem Lane | Ramona CA
---
We present 100% estate grown, produced and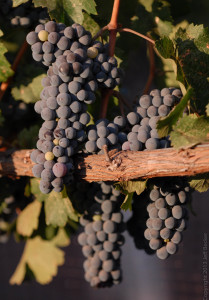 bottled wines that reflect the intensity of the long, warm, dry Southern California summers.  The vines produce focused fruit in the sandy loam soils.  We try to minimize the winegrowing and winemaking inputs, allowing the varietal character of our hearty red wines to shine directly through from the vines to the table.
Come see us at the vineyard any Saturday or Sunday; from 11AM until 5PM at our tasting room building and patio overlooking the North Block of vines.
910 Gem Lane | Ramona CA | 760-788-0059
 We are located in the beautiful Ramona Valley in San Diego County, 24 miles east of the Pacific Ocean and 32 miles north of the Mexican Border. The Ramona Valley received an American Viticulture Area designation in 2006, marking a renaissance of wine production in an area that prior to Prohibition had been home to thousands of acres of premium vines.
Chuparosa means "hummingbird" in Spanish and is also known as "one who flies from person to person stealing kisses". The vineyard and winery was named for the strong, confident, and yet flirtatious nature of the bird – and the wines produced within its habitat.
  5.5 acres of wine grapes are currently in production
Zinfandel:
Sangiovese: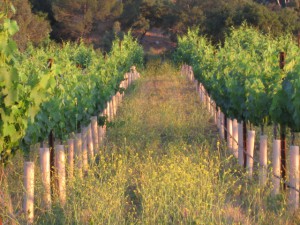 Cabernet Franc: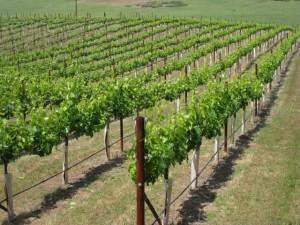 Malbec: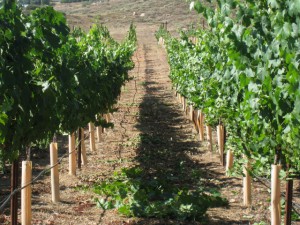 Albarino: